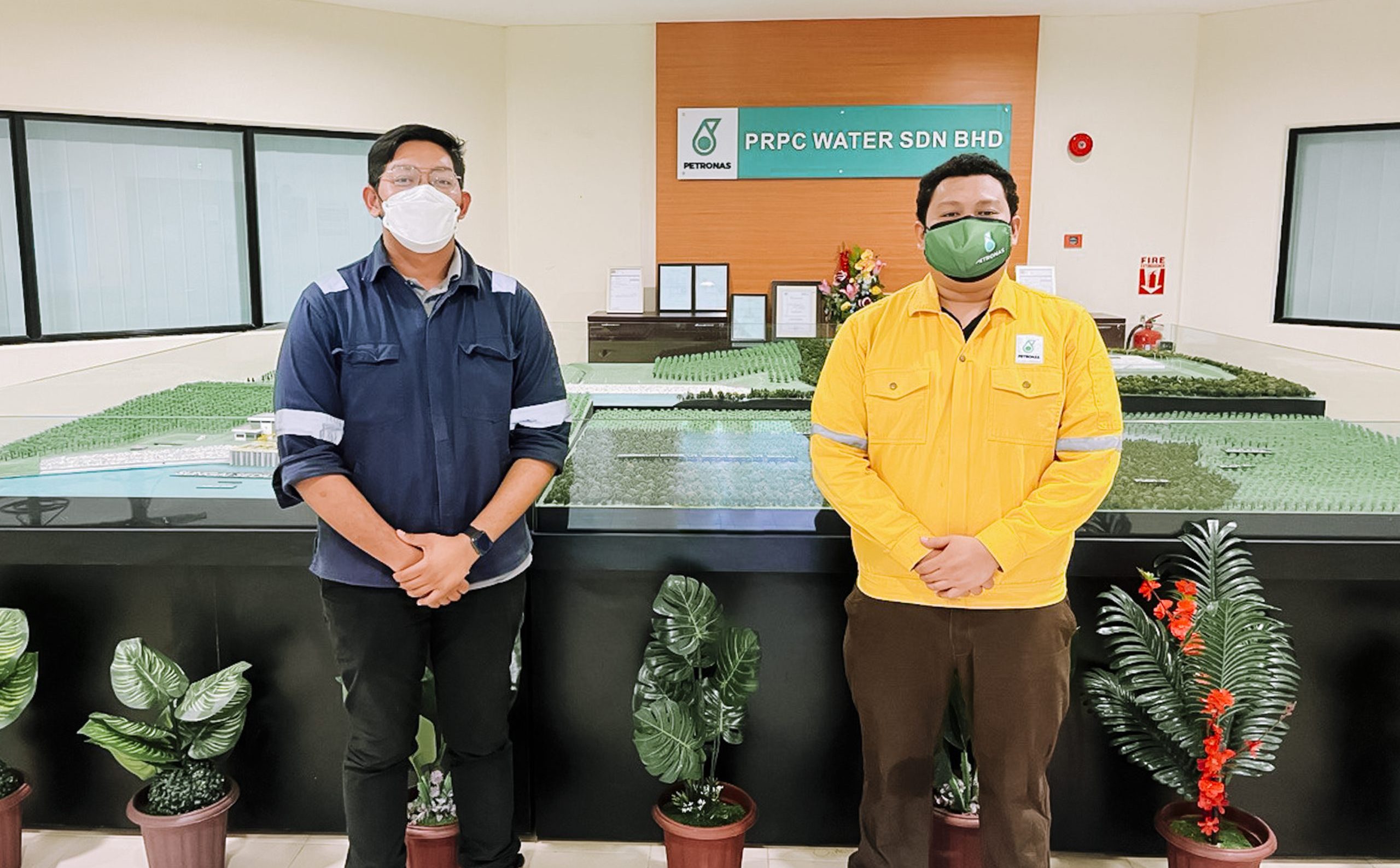 On 1st March 2022, the joint-venture company 60% owned by Aliran Ihsan Resources Berhad (AIRB), takes over the operation and maintenance of the PETRONAS Refinery & Petrochemical Corporation Water (PRPC Water) of the Raw Water Supply Project for RAPID or better known as PAMER located at Pengerang, Johor which have a pumping capacity of 260 million liters of raw water per day (mld) to Pengerang Integrated Complex for a 5-year contract agreement.
The raw water supply scheme includes an intake station at Sg. Sedili Besar, a dam and a booster pumping station at Sg. Seluyut, a terminal reservoir at Bukit Panjang and a total of 88 km of raw water pipeline which is located some 80km north of Pengerang Integrated Petroleum Complex (PIPC) area.
The plant manager, Ts. Ramadhan Zakirudin together with three engineers and ten skilled technicians had started to run PAMER from 12:01 am on 1st March 2022.
This project broaden AIRB's product offering to cover additional scope in operation and maintenance to include managing dam , thereby completing the full cycle of water treatment process currently undertaken by AIRB